We Believe That Every Business Should Be Generating And Closing New Leads Each Month With As Little Staff Involvement As Possible. Schedule A Demo & Get A Free Website Audit With One Of Our Product Specialists Today.

Our Representative Will Answer Any Questions You Might Have & Help You Get Started So You Can Create Meaningful Sales & Marketing Content On Social Media. Complete The Demo Request Form For A Live Personalized Product Demonstration With A ProMotiveCar Product Specialist Today!
With Our Advanced Automotive Marketing Platform, You Will Be Able To Take Advantage Of All The Core Features & Capabilities ProMotiveCar Has To Offer.

The Value Speaks For Itself.

We specialize in making businesses just like yours more money. Let's start with an audit of your current marketing plan.
Mobile Website Design & Development Services

Turn Website Clicks Into Customers. One thing that is unique about our platform is it's a combination of both talent & technology. This means, you not only get the best tools you need to market and grow your business online, but you also get dedicated content marketing applications that do all the work for you.

Build Forms & Landing Pages To Capture Leads. Use our drag-and-drop form and funnel builders to create their own custom landing pages that convert traffic to leads that get stored in ProMotiveCar.

Our digital platform offers dealers the ability to create digital dealership catalog pages that each salesman has access to market and promote. ProMotiveCar puts the power back in the dealer's hands and allows each dealer to take control of their marketing efforts by creating high-quality content pages that each dealer can share, without competing against dealer listings based on price; without all the 3rd party advertisements without all the competition.

Every listed dealer has access to their own landing pages and catalog pages that work as sales funnels categorizing every dealer's inventory by "Style, Brand or Price."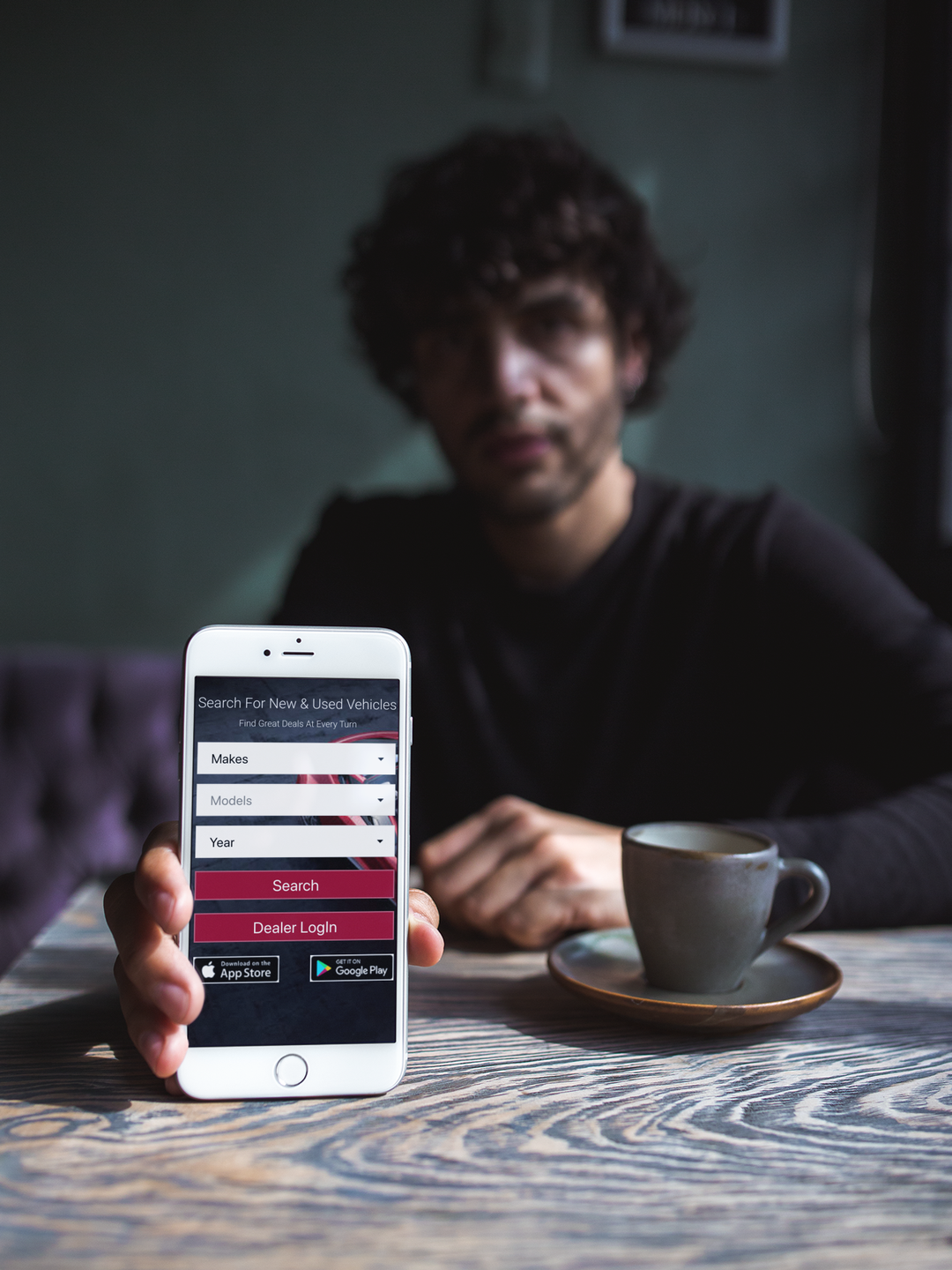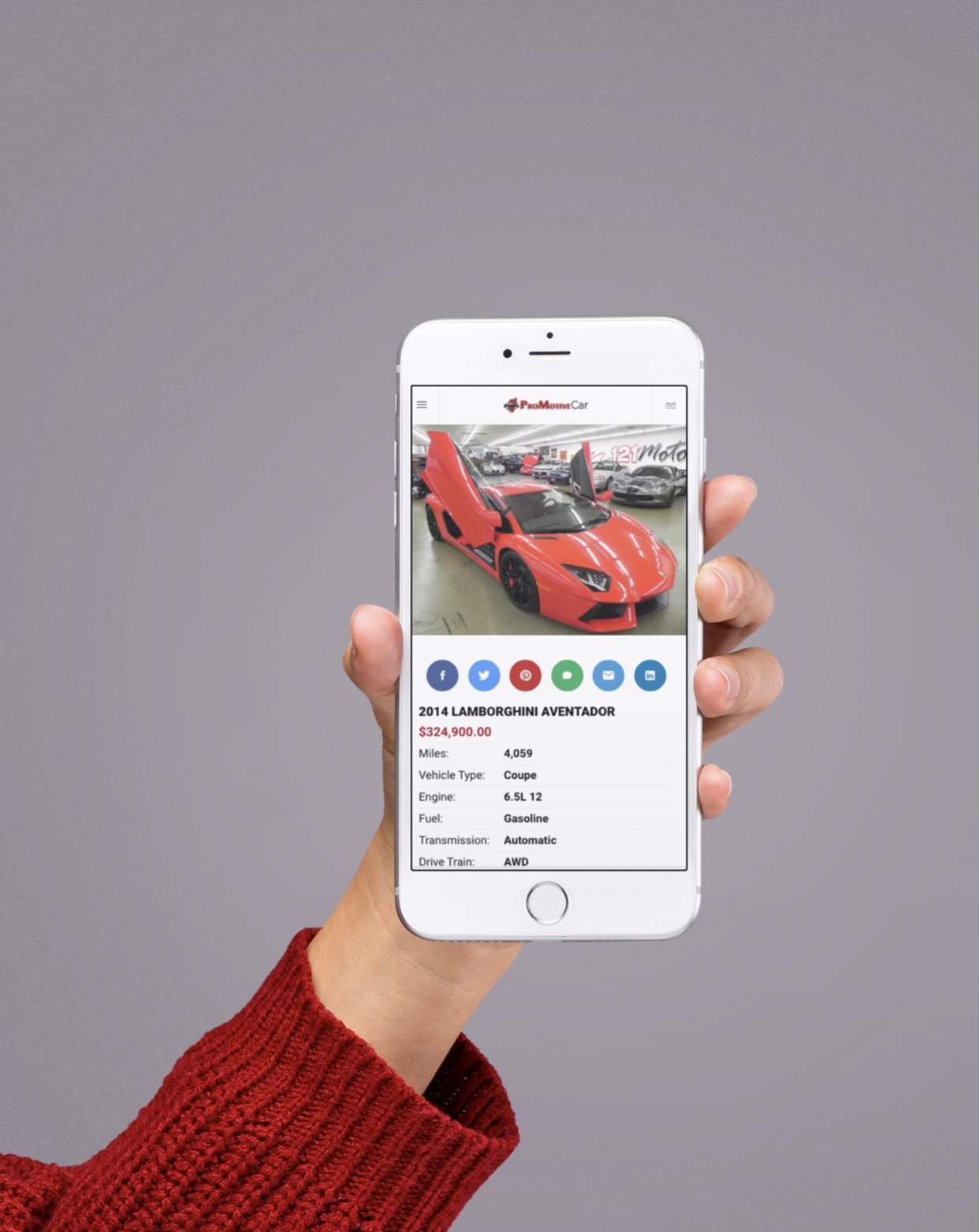 Search Engine Optimization (SEO)

Increase your SEO ratings by indexing your website and creating awesome marketing content directly on search engines such as Google, Facebook, Twitter, LinkedIn, and YouTube Channel directly to your website. Find out why ProMotiveCar along with your other social media accounts are the most valuable website platform you own. With an advanced content marketing strategy & technology, you will be able to market yourself and be seen as a trusted source of information.

ProMotive Is Your End-To-End Funnel Marketing Solution. Build forms and funnel pages to capture leads, user automated sms, email, phone calls, voicemails, and Facebook Messages to nurture leads through custom pipelines, converse with leads & clients via text, phone, and Facebook Messenger (all in one stream!), and more!

Increase your SEO and Search Engine Marketing efforts when you use ProMotiveCar to post directly onto Google & all of your favorite social media accounts. With our advanced marketing strategy & technology, you will be able to market yourself only 20% of the time, and be seen as a trusted source of information so you can sell more cars 80% of the time!
Sponsored Paid Advertising, Funnel & Campaign Building For Social Media Marketing.

Paid advertising is a great way to guide more traffic to your site and increase business, but it can become expensive quickly if you aren't careful. How do you make sure you are getting the most out of your paid ads? There are several simple things we can do to make sure we are getting the most bang for our buck.

Unlike any other marketing platforms, our industry is dominated by one channel. With Google being the leader we can put your dealership name on the forefront of every search done within those demographics., not to mention Facebook, Twitter & LinkedIn. Individuals who see your advertisements are actively searching for the keywords we indicate when we spend money on paid advertisements.

If you need added support, you can always schedule a demo with our support team to learn how to take advantage of automating your ads and online marketing process to post. Our tools work with any website, and link, any ad. Schedule your inventory and website ads to post across multiple social media channels at once without spending all time to market on them separately.

We safeguard your brand's visual identity and make you look professional and consistent without any hassle of establishing an unforgettable brand.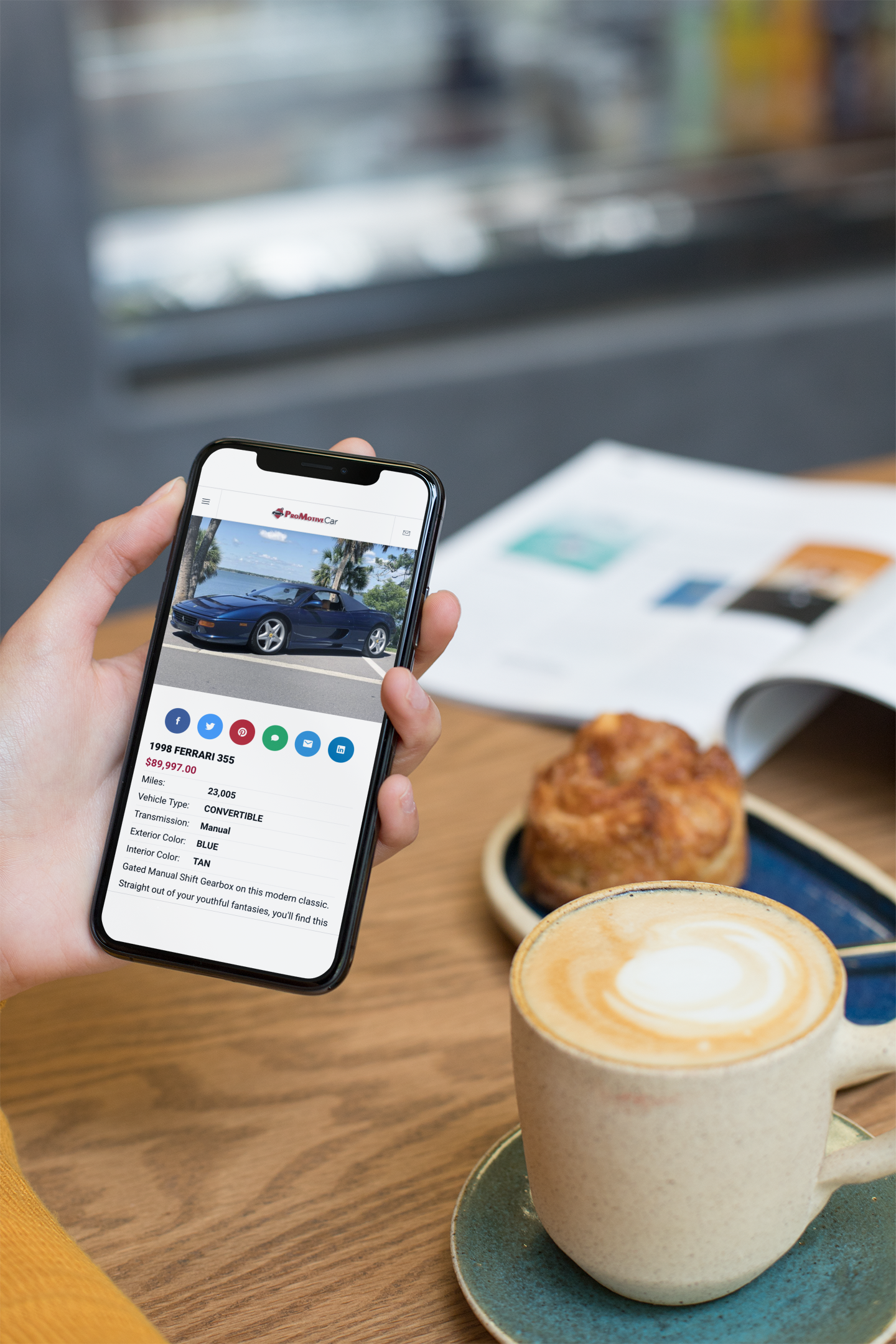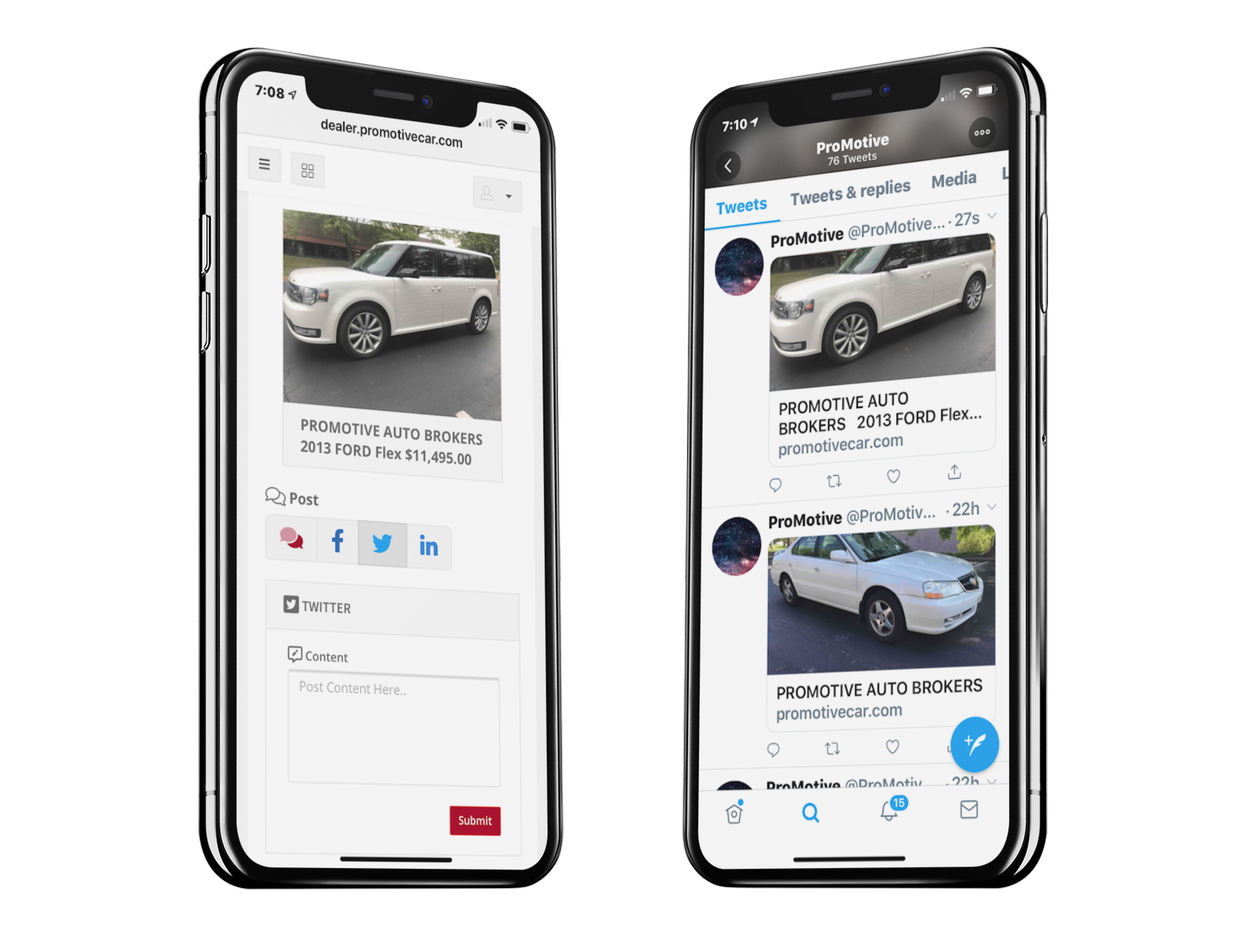 Reputation Management

While it's comforting to think you have significant sway over what others think of you, very little of your online reputation is under your control. In fact, your reputation is mostly determined by what strangers on the internet think and say about you when they find you online. However, there are things you can do to influence how people feel about you or your business. These efforts do take time, but being able to steer the discussion about your name is worth it. The worst thing you can do is to leave your reputation up to the whims of the internet. Build & Manage Your Online Reputation. Send review requests via SMS and email with the push of a button. Monitor and reply to new reviews right within the dashboard.
SMS & Email Marketing

Email marketing has been around forever, and for good reason. It's the most direct and effective way of connecting with your leads, nurturing them, and turning them into customers, consistently winning out over all other marketing channels. Email marketing is a highly effective digital marketing strategy for sending emails to prospects and customers. Effective marketing emails convert prospects into customers and turn one-time buyers into loyal, raving fans.

Convert Leads With Robust Automation. Build custom nurture campaigns that send text messages, emails, voicemails, and even Facebook messages to convert leads automatically. Converse With Leads & Customers In One Place. Keep track of conversations whether they happen via text message, email, phone calls, or Facebook messages. Two-way text included!

We believe that every business should be generating and closing new leads each month with as little staff involvement as possible.

Schedule a Free Demo with a product specialist today and let's talk about how you are currently generating a steady flow of new leads each month.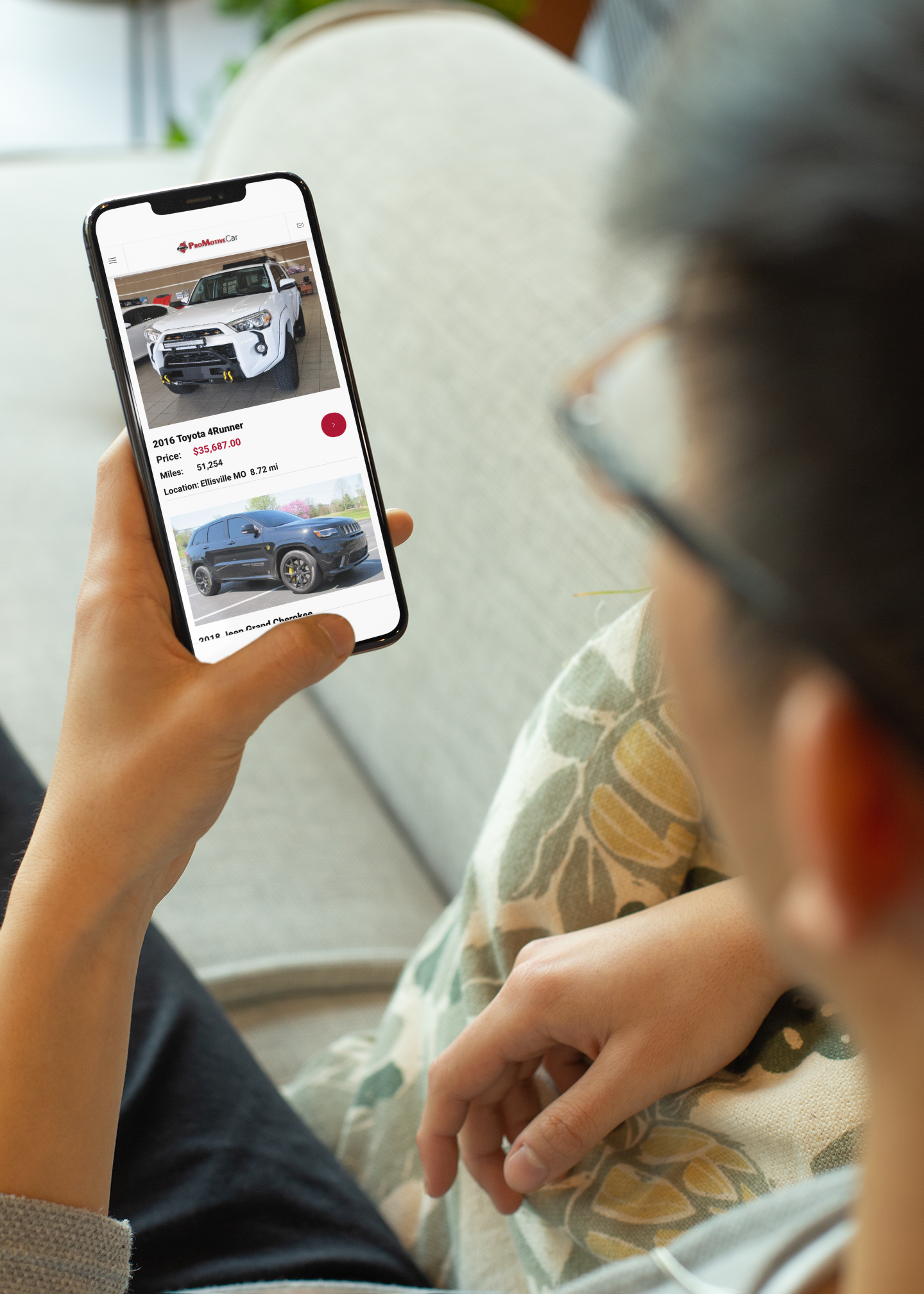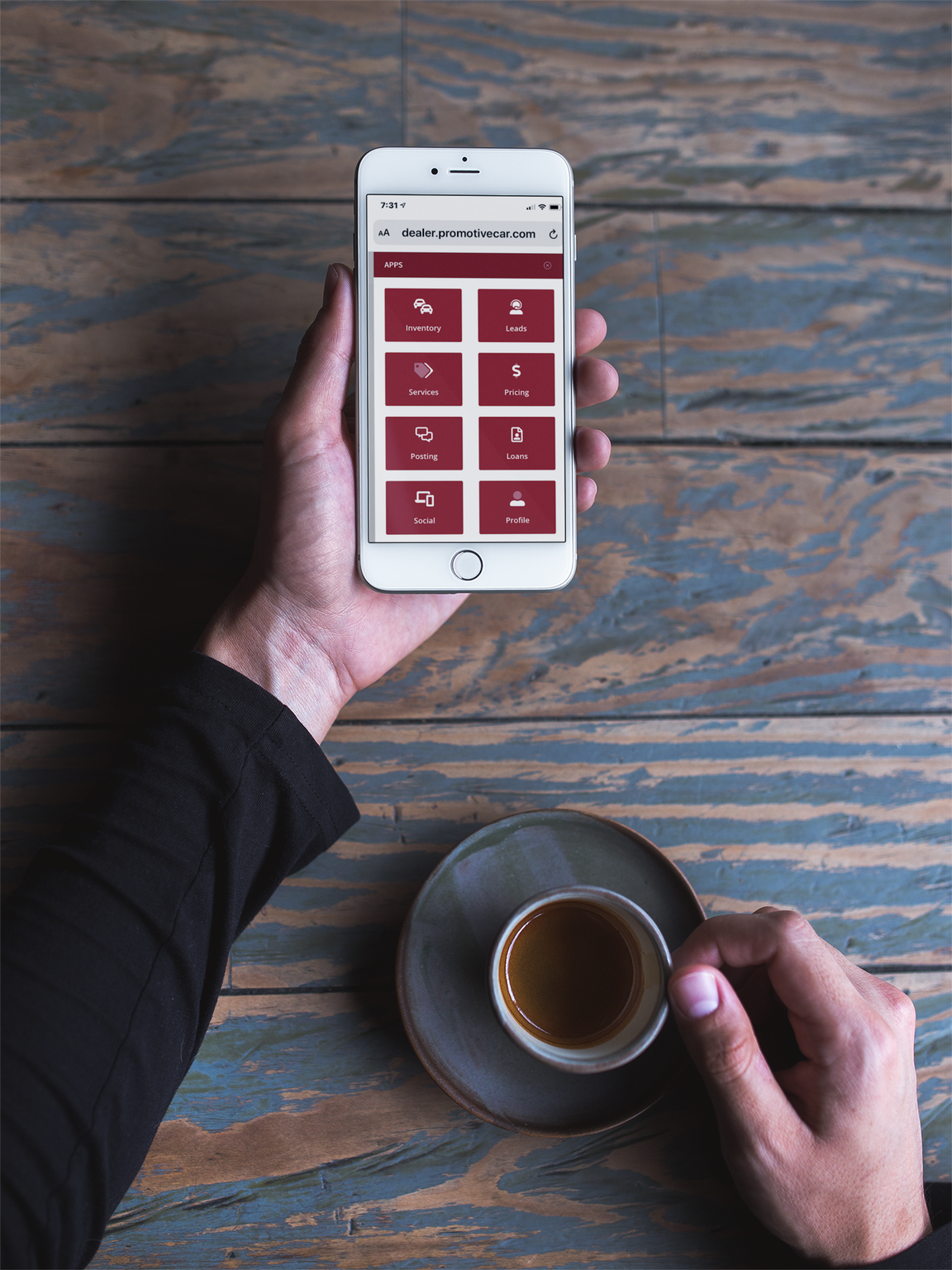 Social Media & Content Management

Social media is a powerful tool for small businesses. You can use it to find new customers, drive traffic to your website, and keep in touch with existing clients. But managing all the different social networks using their consumer apps is, at best, time-consuming and slow, and, at worst, next to impossible. If you really want to run your social media properly, you need the right tools.

ProMotiveCar makes it easy to create high-quality content to market your dealership's web pages directly to your target audience on social media. It is easier than ever to build your dealership's digital brand using the people you know.

With this application, you can invite any team members, employees, friends, or family to automate your dealership's website content to promote business directly on Facebook Twitter & LinkedIn.

We make it easy to expand your reach, build your brand, and market your digital dealership across multi-channel networks all at the same time. With this sophisticated content management system, you can schedule and manage all of your website pages to post. across all your favorite channels.